Las Vegas Thursday: Cashius McNeilly sees three schools stand out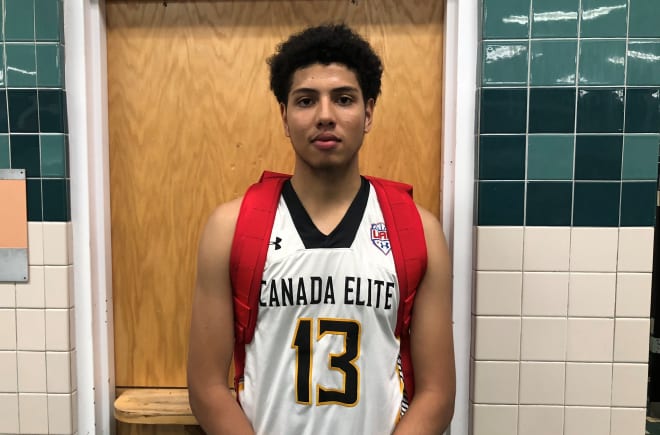 LAS VEGAS – Canada has produced its share of elite prospects lately, and Cashius McNeilly looks to be the next one up. A 6-foot-4 guard that checks many of the boxes, McNeilly discussed his summer, three schools standing out and his transfer back to his native land.
"Things have been pretty wild. Going from Argentina and then right back to Vegas right after for travel ball, I have just been a little tired," he said. "Things are going pretty good, but things have been the same for the past few months."
McNeilly told Rivals.com that Maryland, Providence and Virginia Tech are the three schools standing out currently.
IN HIS OWN WORDS
Maryland: "The culture there is like a family and Justin Jackson went there. He has just been saying that it is easy to get used to and fit in there."
Providence: "They hit me up a lot, call me, text me, and reach out to me a lot. I have done some research on them but I haven't really been down there yet."
Virginia Tech: "It is family. The campus is huge, the school is nice, and a lot of people there are friendly. I have known Buzz (Williams) since I was five years old so he isn't really a coach to me but someone that I look up to. Nickeill (Alexander-Walker) is like an older brother to me and he just keeps it 100 for me."
WHAT'S NEXT & RIVALS' REACTION
McNeilly is returning to Thornlea Secondary School in Ontario after spending a year at Huntington (W.V.) Prep. He says he has no visits set up.

McNeilly is one of the best shooters in his class, someone that can play both guard positions. He displays an innate feel for the game as he can create his own offense and others' without hurting his efficiency numbers.
Look for McNeilly to take a deeper dive into his recruitment in the coming months. Rumors of a potential reclassification have swirled in recent months, though he did say that he is remaining in the 2020 for the foreseeable future.

Regardless, Providence, Maryland and Virginia Tech look to be the three to beat with the Hokies in the best spot moving ahead.