Adidas Summer Championship: Akok Akok dominates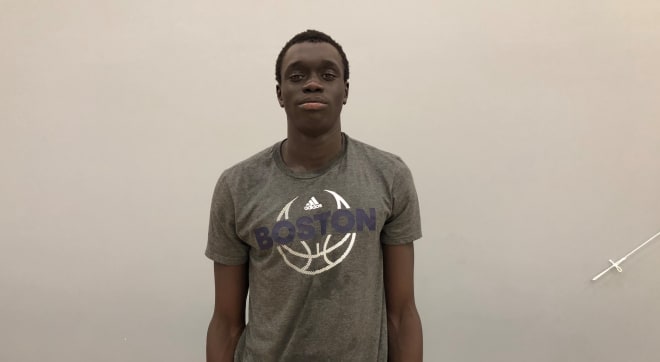 LADERA RANCH, Calif. – One of the more unique prospects in the 2019 class, Akok Akok has entered his senior summer as some of the nation's best have begun to prioritize the four-star forward. A 6-foot-9 prospect that can make shots but also block them as a rim protector, Akok discussed his past few months and his recruitment as five programs have begun to stand out.
"Summer has been going great. I have just been trying to come out to every session and play my hardest and win as many games as possible," he said. "I just try to bring my intensity every single game, shoot the ball, defend and protect the rim at all costs."
Providence, UConn, Syracuse, Virginia Tech and Maryland are the five schools Akok told Rivals.com that were beginning to stand out within his recruitment.
IN HIS OWN WORDS
UConn: "They said that I would fit into their system very well. They want to build a big 2019 class and get the culture back there. They are very involved of late, especially with their players, and he (Dan Hurley) is just so involved in every single thing that they do, whether it is academics, getting into the weight room, or getting onto the floor. They are just a great coaching staff and about getting their guys better."
Providence: "They are a great school. I went up there earlier on in the year. Coach (Ed) Cooley and coach Brian (Blaney) are great coaches. Of all of the colleges, they might be the most involved with me."
Syracuse: "They are really on me a lot. They are another good school that I feel like I could fit well into their system since I shoot the ball well and protect the rim and they feel like I fit well into their zone."
Virginia Tech: "Coach Buzz (Williams) and (Wabissa) Bede are on me a lot. They want me to come join their system. They feel like they are one of the best in the ACC."
Maryland: "Coach Bino (Ranson) is really involved and has been since my sophomore year and this year. He is another coach that just believes in me in what I can do on the floor and that I can impact the game in various ways."
WHAT'S NEXT?
Akok will complete his final month on the travel circuit this month with the Mass Rivals 17-under team.
Quickly thereafter, Akok is hoping to visit an ACC program.
"I am going to try and visit Syracuse next month around the first but that is all that I know," he said. "I want to commit during my senior year, around the middle of it. I just want a coach that believes in me and someone that will allow me to play; I just want to compete and win games."
RIVALS' REACTION
Akok is a blessed prospect that can handle, shoot, pass, defend and block shots. Expect for a commitment from Akok in the fall or early winter and while a slew of programs remains involved, this one seems like it is a battle among Syracuse, UConn and Providence. Each have had great success with players in Akok's ilk as the four-star prospect sits atop of their recruiting boards this summer.