Three-star Ohio DL Anthony Booker commits to Maryland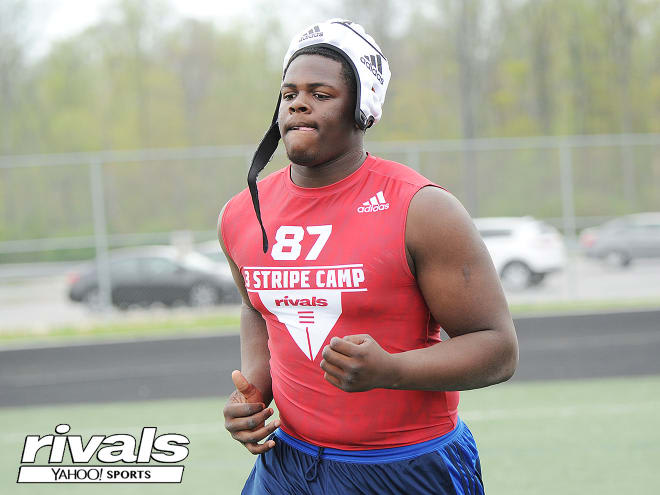 Maryland head coach Mike Locksley added another piece to the Terps' 2019 recruiting class Feb. 5 with the commitment of Cincinnati (Ohio) Winton Woods three-star defensive lineman Anthony 'Tank' Booker.
Booker chose the Terps over Cincinnati, Kansas and Toledo.
New head coach Mike Locksley made quick work offering Booker, who had been offered by the previous Maryland staff. The 6-foot-3, 287-pound defensive lineman took an official visit to Maryland the weekend of Jan. 25, but Locksley had not yet hired defensive line coach Delbert Cowsette at that time. Locksley and Cowsette quickly went in-home with Booker on Jan. 30 before his final official visit to Kansas. Booker took an official visit to Cincinnati the weekend prior to his visit to College Park.
Booker is the third defensive lineman to commit to Maryland for 2019, joining local defensive end Deshawn Holt and JUCO defensive end Sam Okuayinonu. Booker is the first defensive line commit that projects to play inside at defensive tackle.
The addition of Tank could pay dividends for the Terps down the road, as well. Anthony has a younger brother Andrew, also known as 'Bam,' a 2021 linebacker who was offered by Maryland during their in-home visit with the older brother on Jan. 30. The two brothers are very close and Bam could very well land at the same school as his older brother Tank.